EYE
& HAND
Excellence is not an end, it is a daily requirement. That is the spirit.

Learning
On-the-job training of employees is at the heart of the company's values. The main idea: to refine their art so that they become top-level coopers.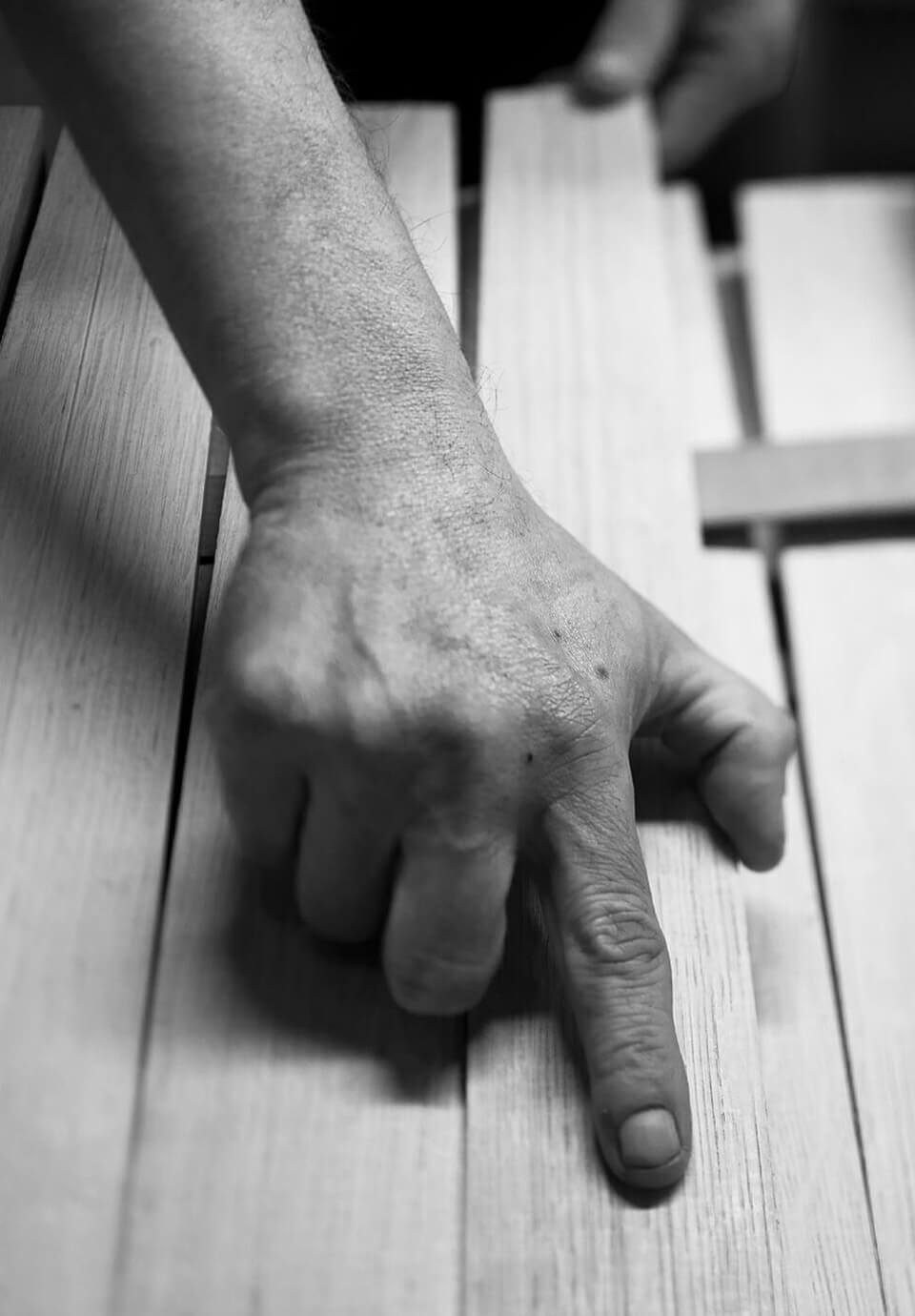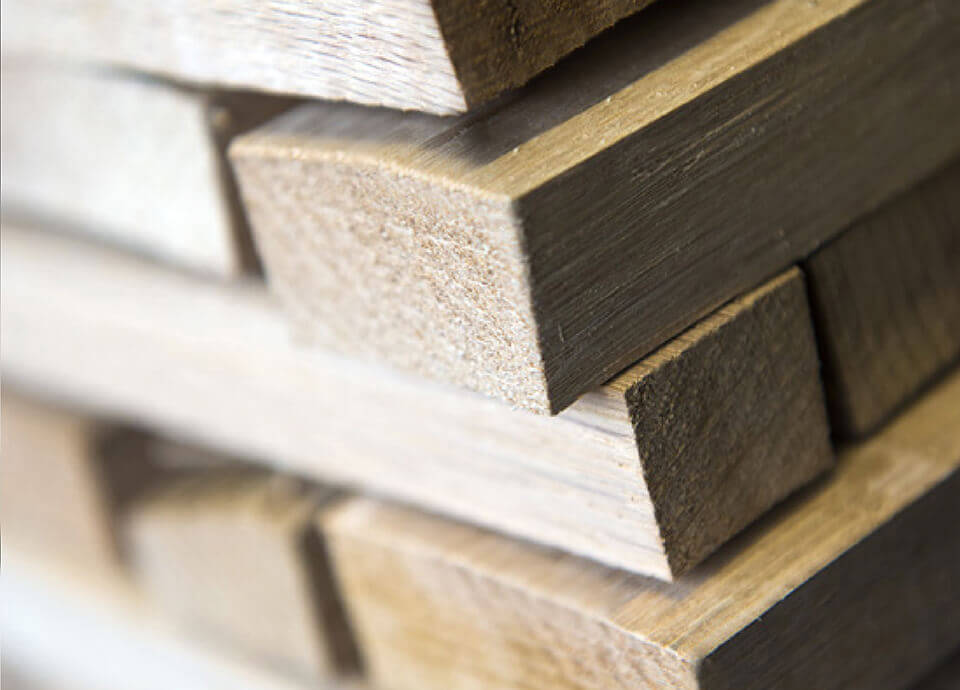 Magnifying
From the chosen tree to the worked staves, the eye and the hand are put to work, to respect to the letter the complex stages of this magnificent transformation.

Set-up the barrel
The set-up is one of the most emblematic operations of the cooper's art. It consists in assembling the staves in a circle, prefiguring the shape of the barrel. An amazing transformation.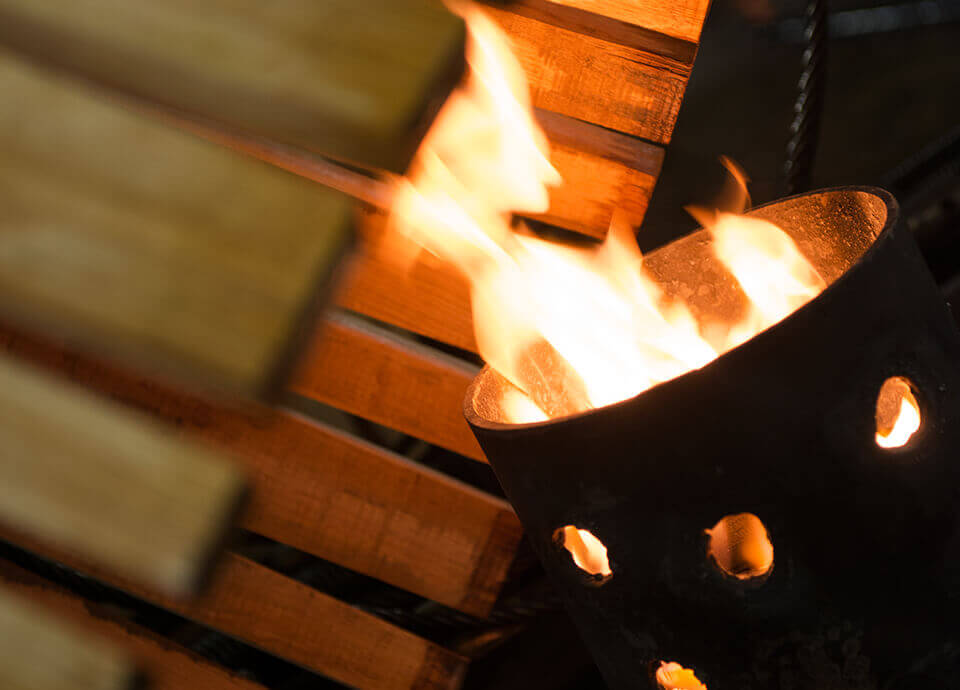 Water and fire
All the natural elements are put to work, from the soil that bears the tree through to the fire and water that guide the grain towards the required curved shape. Just like the body and the spirit, the barrel takes its form under the hand of man. It is on this precise alchemy – guided by fire – that the expected organoleptic qualities depend.

Rigour
No stage of the manufacturing process escapes the battery of checks that guarantees exemplary workmanship and impeccable quality.