THE NOBILITY OF OAK

The nobility of oak
In pursuit of absolute perfection, Tonnellerie Nadalié has chosen to control the entire production process, from the choice of wood through to delivery to wine producers.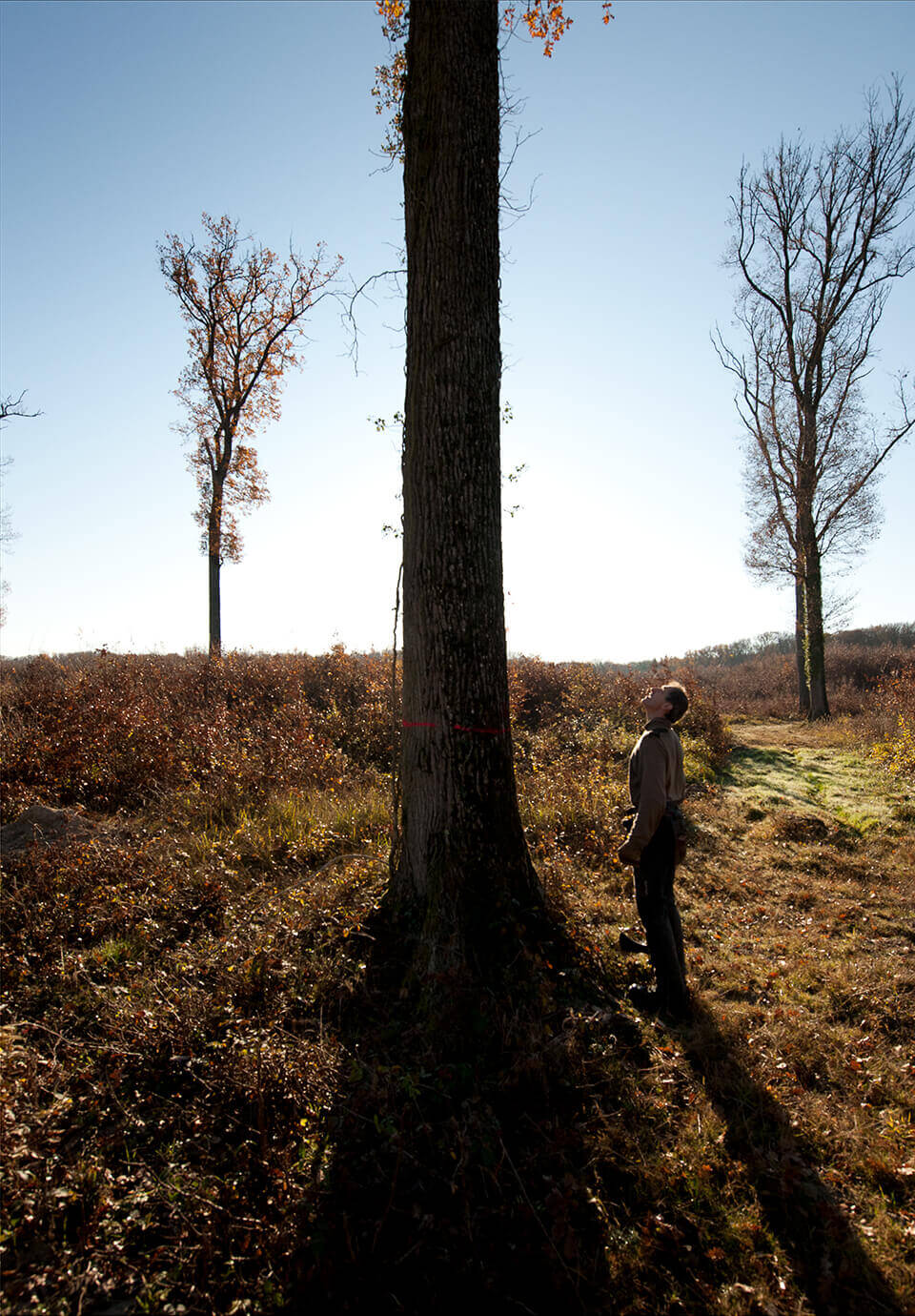 The spirit of selection
With a sharp eye, Nadalié chooses the noblest high-forest oak trees while they are still standing, the raw material for its creations. Most often, these purchases are made at auctions held by the national forestry office.

Felling and splitting
The oaks are felled according to lunar cycles. The trees then become logs and are manually split into staves in the sawmills and stave mills that form part of the group.

Time makes all the difference
The staves are stacked in the open air and sprayed with water for at least 2 years.
The most bitter tannins disappear, and the wood is then ready to express its full aromatic palette. It is also an essential refining phase in which the grain becomes tighter, ensuring a perfect seal later on.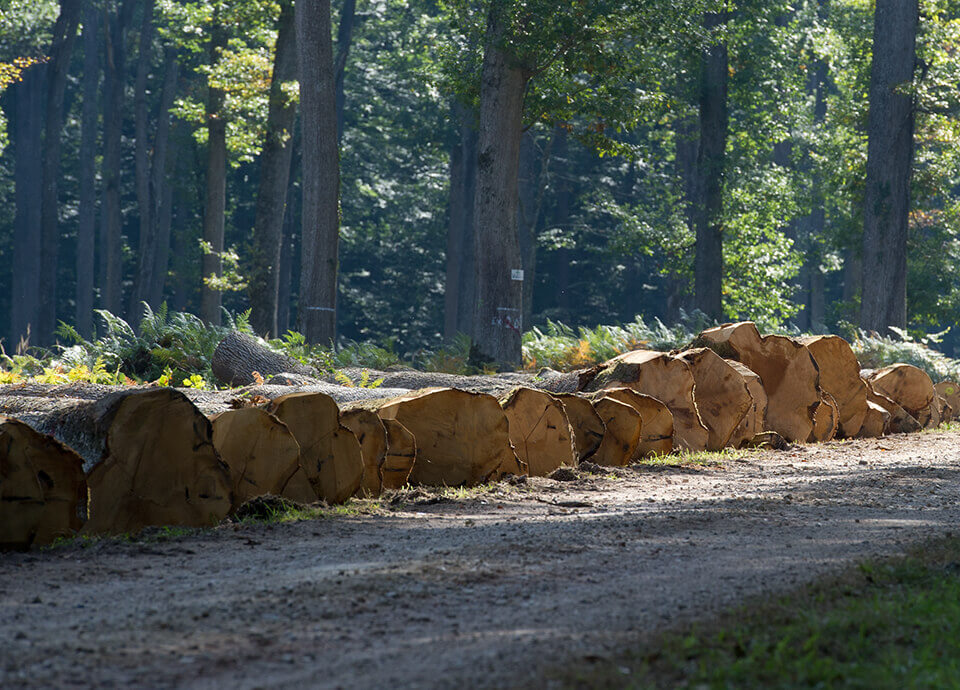 Permanent control
From the forest to the cellar, Nadalié ensures continuous traceability of its creations.
History is written, the memory of the exalted wood endures.